Museum Catharijneconvent has a collection of more than 70,000 objects. The museum has a generous loans policy and makes many of those objects available for loans to Dutch and foreign institutions.
Loan requests
We like to receive loan requests as early as possible, preferably at least six months before the opening of the exhibition.
When assessing the loan request we will take account of the availability and condition of the requested works, the purpose of the request, and the condition of the location where the loans will be housed during the loan period. Loans are granted under standard conditions. We aim to notify you of the outcome of your request within two months of receipt. Museum Catharijneconvent subscribes to the standard principles of loan conditions within the Netherlands.

Loans from Museum Catharijneconvent
Our staff will be glad to help you make a selection of objects for your exhibition. We advise you to consult our online catalogue of all our objects before submitting your request. You are, of course, also welcome to visit the museum to view objects and discuss the possibility of a loan.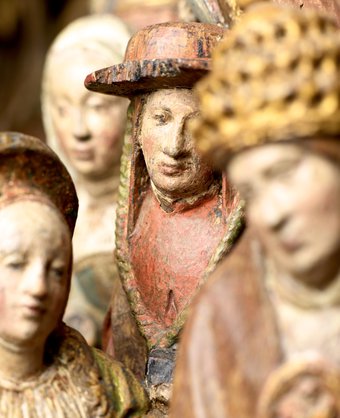 Information required
We would ask you to submit the following information when making your request:
Exhibition period
Exhibition title
Name and address of the body submitting the request
Name and details of the contact person (name, phone number, postal address, email address)
Purpose of the request
Details of the work requested, as complete as possible
Recent Facility Report or description of the climate and security conditions


Costs
Lenders should take account of the following costs:
Packing costs
Transportation costs of a recognised art shipper
Insurance premium
Courier costs

Contact
Loan requests can be submitted digitally to the attention of our Director, Marieke van Schijndel, to the email address registrarsoffice@catharijneconvent.nl.

For general information about the loan request procedure please contact Dieuwke Becker registrarsoffice@catharijneconvent.nl.