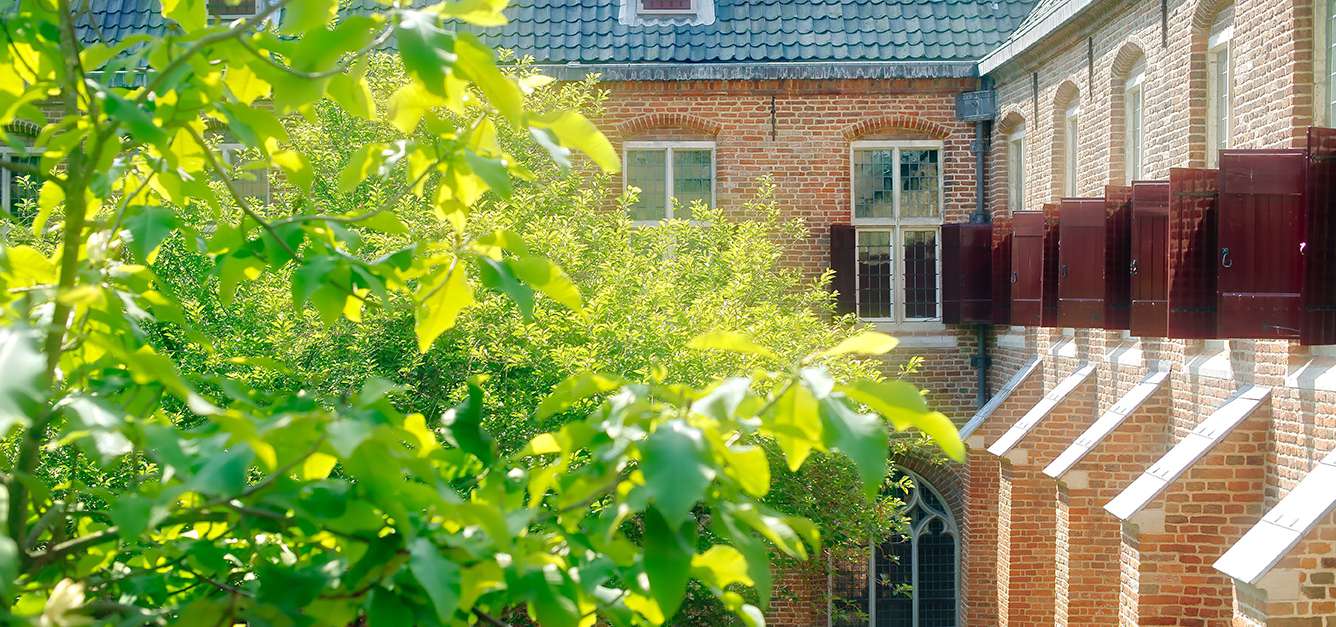 We are incredibly pleased to be able to reopen our doors to you as of 1 June 2020 following the lockdown period. In recent weeks, all museum employees have been hard at work to make a visit to the museum as safe as possible for you. Therefore we ask our visitors to book a ticket in advance via our ticketshop.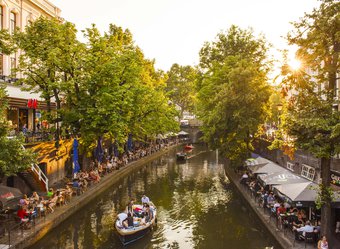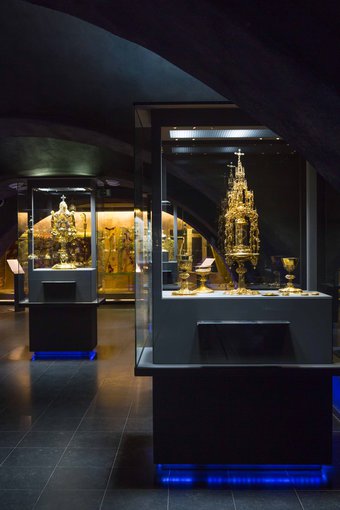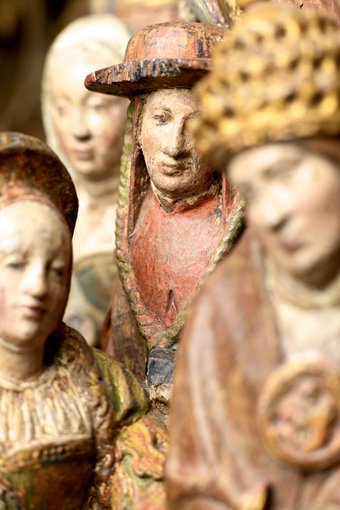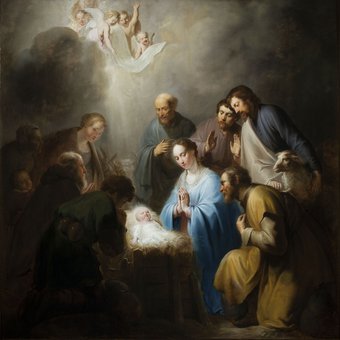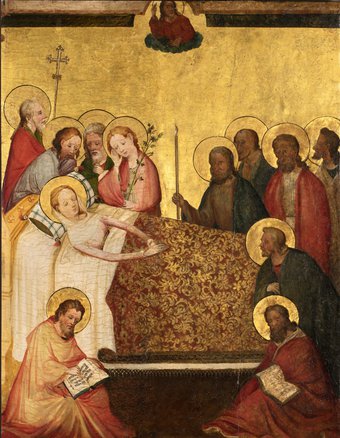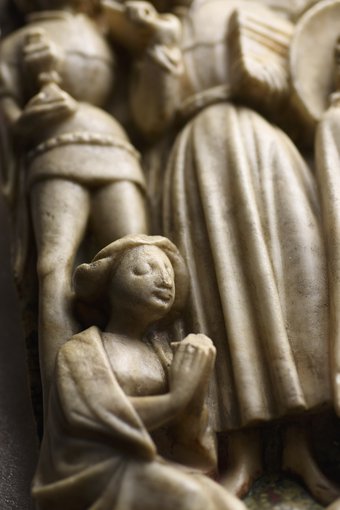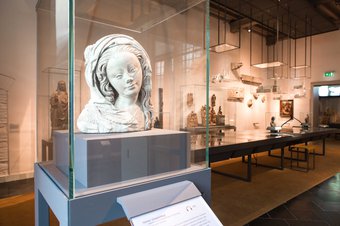 Miracles all around us
28 February - 23 August 2020
Miracles are of every age,. every culture and every religion. They have played a part in everyday life since the beginning time, and have been inspiring artists for centuries. Depicting what takes place between heaven and earth makes the greatest demands on their powers of imagination. That challenge has given birth to the most stimulating and moving art. From Rembrandt to Mondrian and Abramovich, the museum has brought together a selection of the most beautiful and astonishing works from national and international collections.
Do you always believe your own eyes?
Amazing events are remarkable and unfathomable, and those are the very aspects that have challenged artists down the ages when depicting the story of a miracle. They bring it to life and make viewers re-examine their own convictions. Do you always believe your own eyes? Do you believe it when someone tells you a miraculous story? And how do you explain the miraculous things that you witness yourself?
Amazing points of view
The works of art not only enter into a dialogue with each other but also with stories of sensational miracles from different cultures, impressive objects of cultural history and inexplicable eyewitness reports. Scientists give their opinions about the phenomenon. The results of a national survey show how we view miracles these days. This creates a new context that makes us stop and think about the very phenomenon of miracles.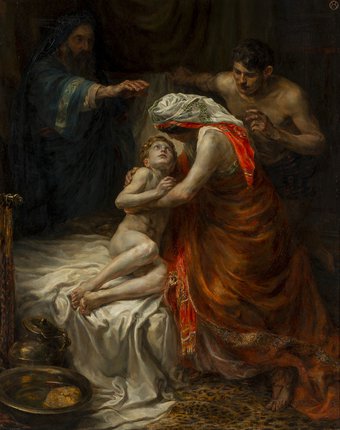 Body Language
25 September 2020 - 17 January 2021
From wounds in the shape of vaginas and wandering saints without heads to Jesus being pressed like a grape. Welcome to the intriguing world as experienced in the Middle Ages. In Body Language: the Body in Medieval Art (25 September 2020-17 January 2021. Museum Catharijneconvent will be exhibiting the most fascinating images of the body from that period. Because those were the days when the physical was depicted in a totally new way. What lay behind it? And to what strange art, to our eyes, did it give rise? Crawl into the skin of a medieval person and experience a phenomenon never seen before!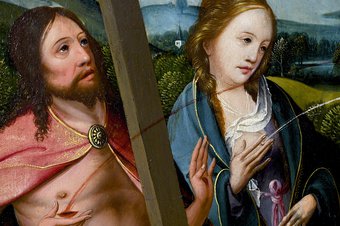 Mary Magdalen
18 February 2021 - 29 August 2021
Mary Magdalen is a woman of extremes. That has given rise to a multiplicity of interpretations: a wealth of representations, conspiracy theories and controversies. This special exhibition will introduce the visitor to the rich, paradoxical and constantly evolving imagery surrounding this mysterious biblical figure. From the time of the New Testament to the present day, Mary Magdalen has proved to be an inexhaustible source of inspiration for artists.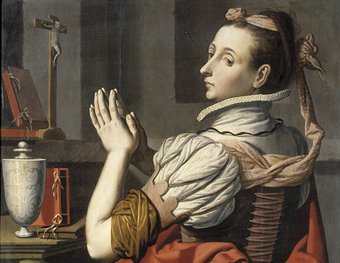 Visit medieval Utrecht
A visit to medieval Utrecht is not complete without a visit to Museum Catharijneconvent. Wander the halls of a medieval monastery and be enchanted by the most beautiful collection of medieval art in the Netherlands.
Marvel at the glittering gold and silver in the Treasury, admire paintings by Rembrandt, Jan Steen and their contemporaries from the Golden Age and visit our unique temporary exhibitions.
A building with a history
Museum Catharijneconvent occupies a characteristic building in the old city centre of Utrecht. The building has a long history going back to the fourteenth century. Originally, it was the site of a shelter for the homeless. In the fifteenth century the Carmelites acquired the land and built a convent. Later, the knights of St John turned it into a hospital, which it remained until the beginning of the nineteenth century. Subsequently it served various other functions until becoming a museum in 1979.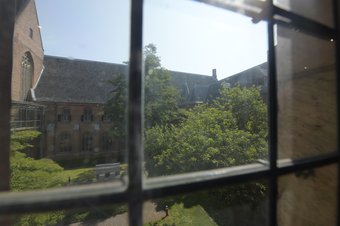 Opening hours & admission
Dear visitor,
All museum guests must book their visit online. It will be possible to reserve a maximum of four tickets at once.In order to prevent all our visitors from entering the museum at the same time, you will reserve a 15-minute time slot for your arrival. You must arrive at the museum within this time slot. You will pay for your ticket at at the ticket desk of the museum. Please book your ticket reservation here.
Opening hours
Tuesday - Friday 10am - 5pm
Saturday, Sunday and holidays 11am - 5pm
Closed Mondays, 1 January and 27 April
Admission
ICOM, Museumkaart Free
Children under 6 Free
Students / Children 6 - 17 € 7
65+ € 12.50
Adults € 14

A surcharge may apply to temporary exhibitions.

A free visitor's guide is available in English, French, German and Spanish.
Groups, tour operators & facilities
Groups & tour operators
Various options are available for a visit with a group or tour operator. We will be happy to tell you more; please contact our group coordinator at rondleidingen@catharijneconvent.nl.


Facilities
There is a museum shop, museum café and outdoor seating area, meeting rooms and a library on site.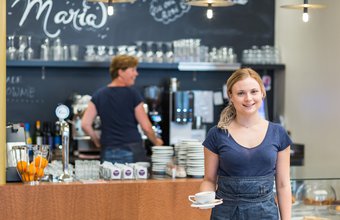 Address, directions & accessibility
Visiting address
Lange Nieuwstraat 38
3512 PH Utrecht
The Netherlands

Contact
P.O. box 8518
3503 RM Utrecht
The Netherlands
Telephone: + 31 (0)30 231 38 35
E-mail: info@catharijneconvent.nl


Directions
Only a 15-minute walk from Utrecht Central station
Only a 5-minute walk from the tourist office
Bus line 2 stops at the door
Accessibility
Accessible for wheelchairs. Not accessible for larger motorised scooters. Guide dogs and assistance dogs are allowed.